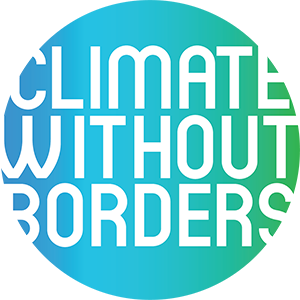 CLIMATE HAS NO BORDERS (ANYMORE)
Every day we see and feel how our changing climate is affecting our weather. This includes increased or changing rainfall amounts, droughts, debilitating heatwaves, ferocious wildfires, super-typhoons, and many other severe weather events that greatly impacts the lives of countless millions around the world.
Climate without Borders works to educate, inspire and enable weather presenters (on-air broadcasters) so that they can they can enhance the general public's climate awareness, and create a broad public support for climate action. Weather presenters can rely on a huge reach and popularity and this strengthens their capacity for saving people's lives from the changing weather, induced by climate disruption (that is the human impact on the changing long-term weather patterns). In the coming years, these severe weather events will take lives
Weather presenters are in an important position to help people all over the world understand and act to prevent the loss of life and property. Climate Without Borders has created a unique network to allow weather presenters across all continents and oceans to share information and experiences to help protect people and save lives.
Join the Climate Without Borders network today to share your expertise with colleagues and help people use knowledge to take climate action.
Here we keep you informed about our stories and projects. A warm welcome!